Nursery children have settled brilliantly into Nursery and know the routines and structure of the sessions so well.
This half term we have been learning about Nursery Rhymes; including Hickory Dickory Dock, Incy Wincy Spider, Humpty Dumpty and 1, 2, 3, 4, 5 once I caught a fish alive.
The children have investigated a Humpty Dumpty crime scene, made peppermint mice, threaded spider webs, explored real fish, developed friendships and have started to play with our mud kitchen.
We have had such a busy half term and can't wait to see the learning that takes place in Autumn 2
Nursery have been so busy this term and working really hard.
We have been on a Bear Hunt, made and tasted healthy fruit kebabs, eaten the turnip soup the Farmer made us and had a Teddy Bear's Picnic.
All this and we still have lots more exciting things to look forward to; our class assemblies, sport's day, our trip to Umberslade Farm and Nursery Graduations!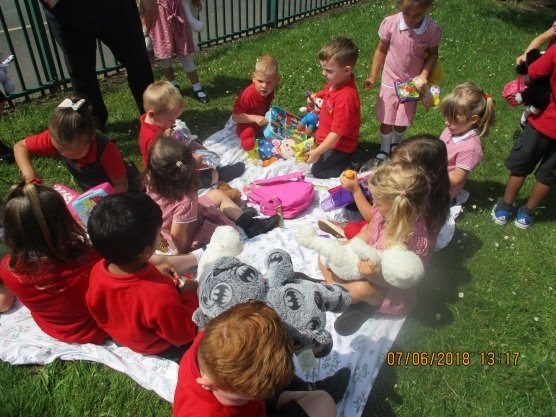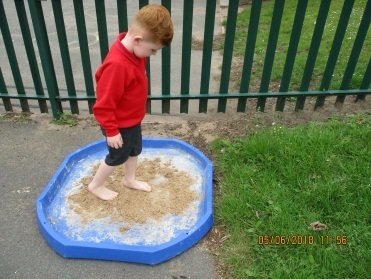 Nursery having been learning all about looking after animals, making them safe homes and trying to write signs for the farmer to keep his animals safe.