Nursery have been so busy this term and working really hard.
We have been on a Bear Hunt, made and tasted healthy fruit kebabs, eaten the turnip soup the Farmer made us and had a Teddy Bear's Picnic.
All this and we still have lots more exciting things to look forward to; our class assemblies, sport's day, our trip to Umberslade Farm and Nursery Graduations!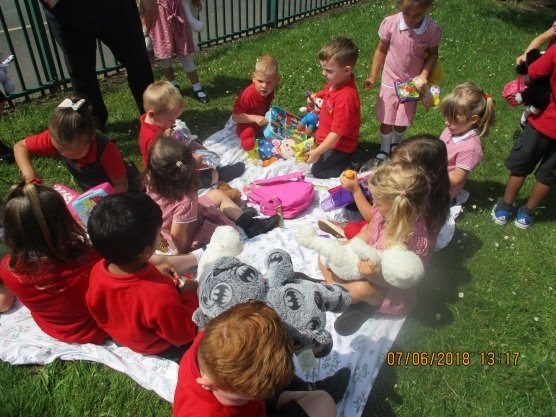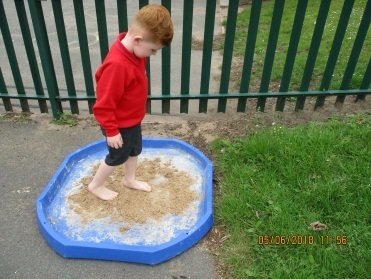 Nursery having been learning all about looking after animals, making them safe homes and trying to write signs for the farmer to keep his animals safe.
Nursery have enjoyed celebrating Black History Week. The children have been learning about Usain Bolt and what makes us special.
We used our fine motor skills to make necklaces using repeated patterns created by using the colours from the Jamaican flag.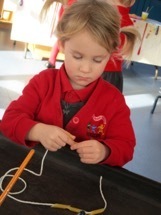 We explored and used a range of collage materials to create the Jamaican flag.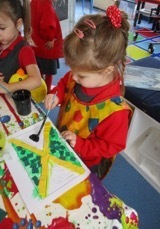 We used one handed tools to develop our cutting skills as we created Gold Medals to celebrate our successes.