Nursery have enjoyed celebrating Black History Week. The children have been learning about Usain Bolt and what makes us special.
We used our fine motor skills to make necklaces using repeated patterns created by using the colours from the Jamaican flag.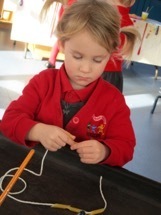 We explored and used a range of collage materials to create the Jamaican flag.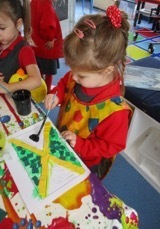 We used one handed tools to develop our cutting skills as we created Gold Medals to celebrate our successes.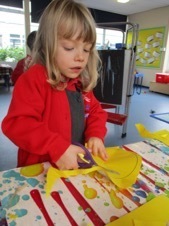 This half term Nursery have been learning about Healthy Eating. So far, we have read the stories of The Hungry Caterpillar and Oliver's Fruit Salad.
Here we are creating our own fruit salads using descriptive language to describe what we could feel, taste and see.
We have created a Pictogram of our favourite fruits.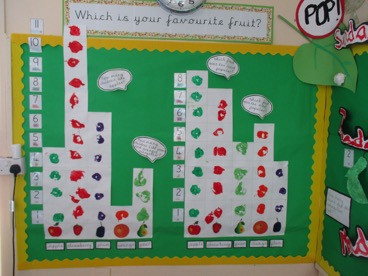 We used our fine motor skills to cut out own leaves and used a hole puncher to create holes to thread (just like the ones the Hungry Caterpillar made).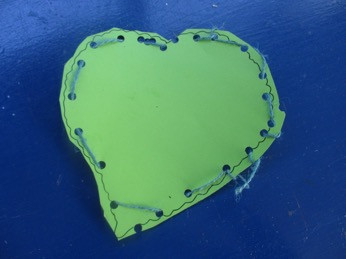 We used fruit to print with to create repeated patterns.