In Science we've been learning about animals; finding out what animals including humans need to survive. As a Year 2 tradition, we all went on a trip to Pets at Home. Each class came back to school with new pet fish to help us compare what we need to survive and what our new class pets need.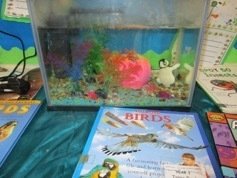 As part of our afternoon lessons, we've been learning all about The Great Fire of London. We enjoyed learning all about the event and even spent an afternoon baking and creating Tudor houses. We were even lucky enough to have a visit from a local fire-fighter who taught us all about fire safety and what it's like to be a fire-fighter. You all worked very hard on your POWer projects and there are many on display in year 2.
In year 2 we have been learning all about World War 1. In design technology we have worked in groups to create poppy wreathes using different tools and materials. We had lots of fun working reciprocally to make them. In English we have been learning how to follow and write instructions. We are looking forward to designing medals for a World War 1 hero, writing instructions for how to make the medal and then use a wide range of equipment to make them.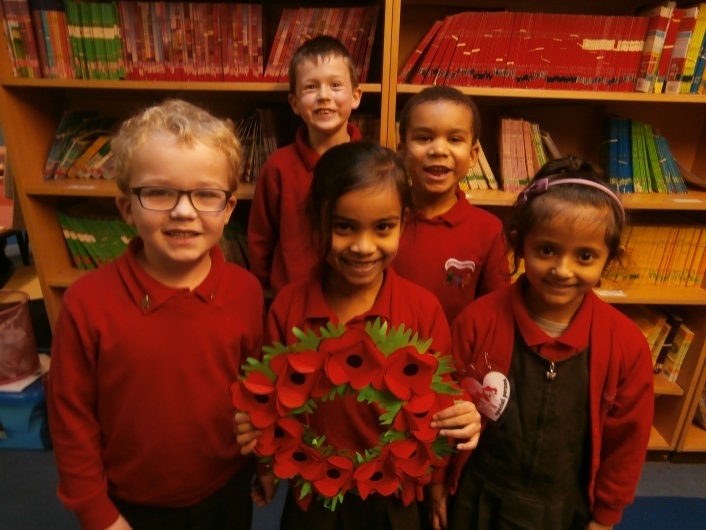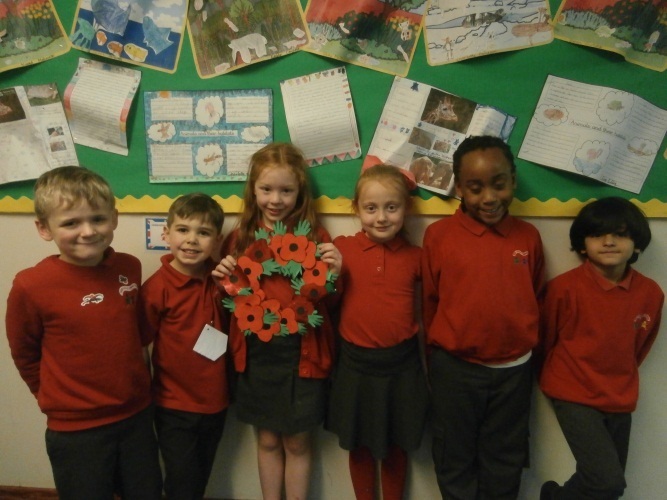 Our school has also taken part in Black History week. Year 2 produced some excellent work in connection with our book 'The Other Side'.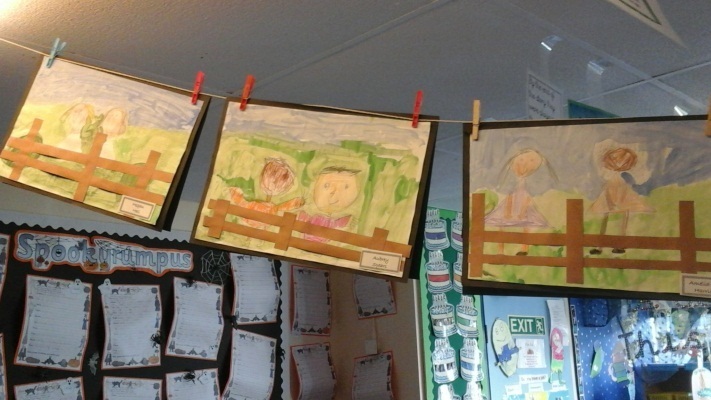 Finally we had a lovely day thinking about the theme for Anti Bullying day which was 'all different, all equal'. We created a year group jigsaw telling people how different we all are and ended the day by creating washing lines of odd socks. Well done year 2!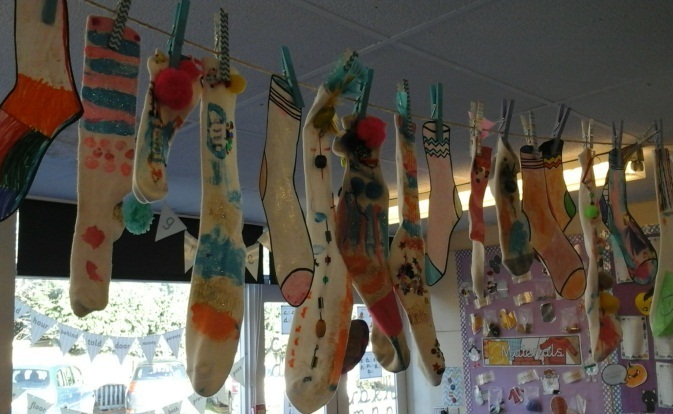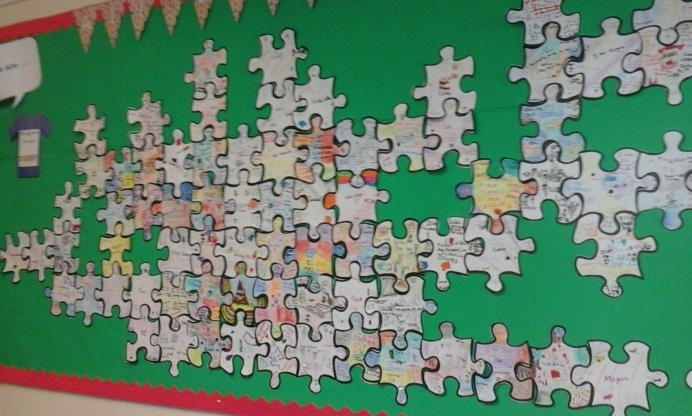 We have had a fabulous start to year 2 with lots of lovely, interesting lessons! We have been learning Yoga positions in PE, prepared Indian dips and tasted them in our Design Technology lessons and created Mehndi and Rangoli patterns in art.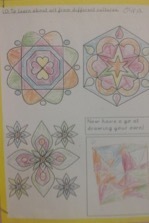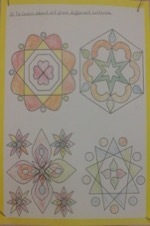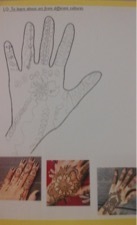 We had a lovely topic day exploring India.
We used chopping and grating skills to create three Indian dips and had a great time tasting them with poppadoms. We also sketched Indian buildings and researched India using ipads, globes and atlases.