Please find below a copy of the Year Group Information from the beginning of the year.
West Midlands Fire Safety Challenge
Well done to all the children in year 5 for completing the online activities about fire safety. The top six scorers went to a competition and won! We then went on to the West Midlands final and did fantastically – coming third. Thank you Miss Boora for training the team.
Athletics
This term, all the children in year 5 have been working hard to achieve their athletics awards. Children had to take part in a variety of activities including shuttle run, balance beam, throwing and jumping. Children have been awarded with bronze, silver and gold awards. We all had fun and it helped us prepare for sports day!
Blogging
All children in year 5 have been given a sports journal for their power project this half term. Linked to our topic 'Britain at Play' we would like the children to make notes in their journal about sporting activities that they are watching. Ideas include the World Cup, Wimbledon or athletics. They can make notes on clubs that they are involved in too. They will then use their notes to write blog posts on our year 5 blog.
School Trips
In January Year 5 visited Tamworth Castle as part of our 'Walls and Barricades' and 'Invaders' topics. We learnt so much about the Anglo Saxons. It was a great day, and the children took part in an archaeology workshop. In the attack and defence workshop, the children had the opportunity to form a shield wall and use a wooden sword – it was so much fun!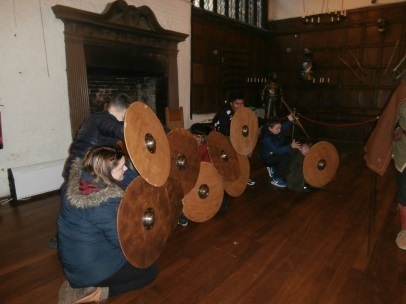 Laches Wood
This term, most the children in year 5 went on residential to Laches Wood. They took part in the following activities
Caving

Orienteering

Search and rescue

High ropes

Problem solving

Bush craft
The children developed the following skills
Resilience

Enthusiasm

Engagement with the outdoors

Leadership

Independence

Team work

Perseverance

We had a fantastic time (despite the very cold weather!) and the children conquered their fears.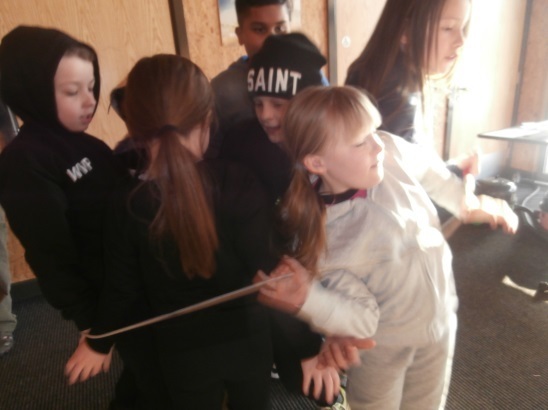 Science
In the spring term, we have been investigating different materials. We have looked at insulators and conductors, burning, reversible and irreversible changes.
Power Projects
Well done to everybody who completed their power project. Some children carried out some excellent research, whilst others chose to be creative and make their own castles.