Year 6 visited London. We saw the House of Commons and the House of Lords and both were debating different topics. We went on a river cruise and saw lots of London landmarks. Finally we went to the Natural History Museum and looked at some of the different exhibits.
Animal Visit
As part of our Living Things and Habitats topic in Science Year 6 had a visit from Spike, 'The Animal Man'. The children had the opportunity to touch and handle some of the animals.
"The animals looked scary but in the end they were adorable. My favourite animal was the Gecko." Reported Jack.
Year 6 House Hockey Competition
On Thursday 15th February we held our inter-house hockey competition. Houses were divided into two teams and played each other. Congratulations to Elm who came first place scoring 15 points. In second place was Ash, scoring 14 points, third place Oak with 10 points and in fourth place Willow with 8 points. All teams displayed excllent teamwork and resilience during the afternoon.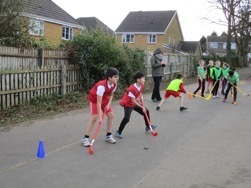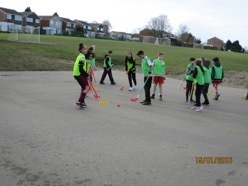 Greek Pots
We have been looking at Ancient Greeks in both our Topic and Design and Technology. In ancient Greece, potters were responsible for gathering, moulding and firing clay into vessels. Once the vessels hardened and were decorated, the potters sold them in the agora, or marketplace. The four main pottery styles include geometric, Corinthian, red-figure and black-figure designs.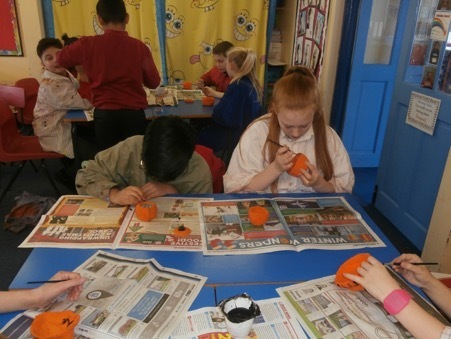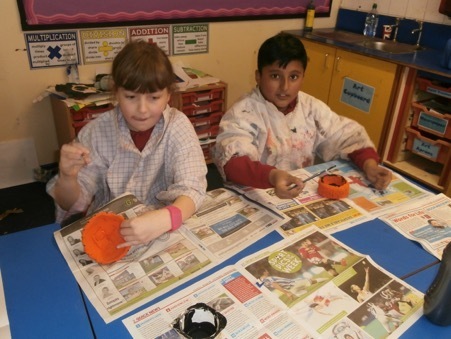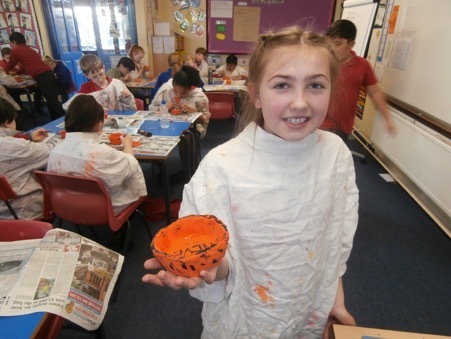 Professor McGinty
This week year 6 enjoyed a visit from the hilarious Professor McGinty. The crazy Professor took us in his amazing time travelling machine back in time to the Ancient Greeks. We had an opportunity to handle some Ancient Greek artefacts and some of our pupils dressed in Ancient Greek costume.
Christmas Maths
In year 6 we have been recognising the names of 3D shapes and constructing nets in our maths lessons. We have made cubes, cuboids, tetrahedrons and even had a go at constructing a dodecahedron.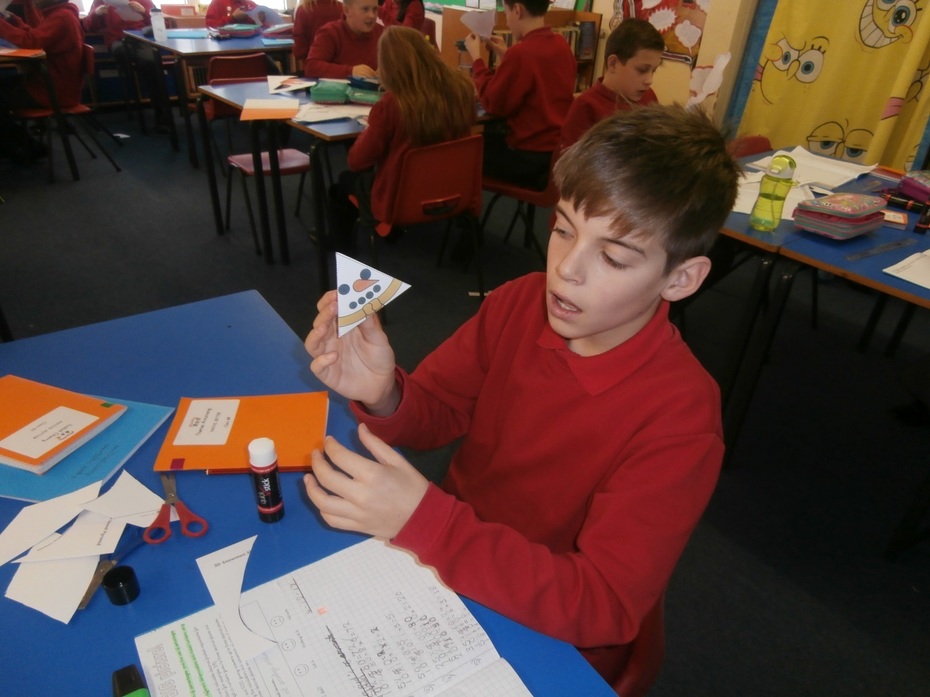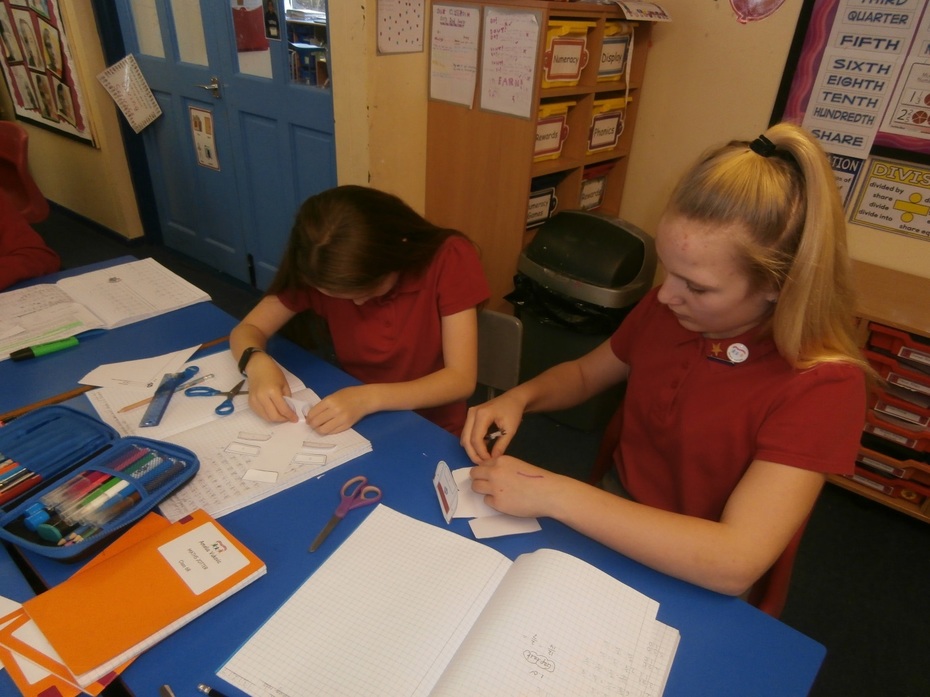 Year 6 Trenches
In our topic lessons we have been learning what life was like in the trenches during World War One. We worked in our DT lessons to construct a model of the trenches and now in our English lessons we are working on writing diaries from soldiers in the trenches.
Year 6 Gymnastics
This term we are working on improving our gymnastic skills. We have been producing small group sequences that include balances, jumps, rolls as well as other gymnastic skills.
Year 6 Impact
This term Year 6 have held their IMPACT workshops. Parents were invited to attend an English workshop where we looked at SPAG and the new writing standards. We worked together improving texts and had fun playing kahoot!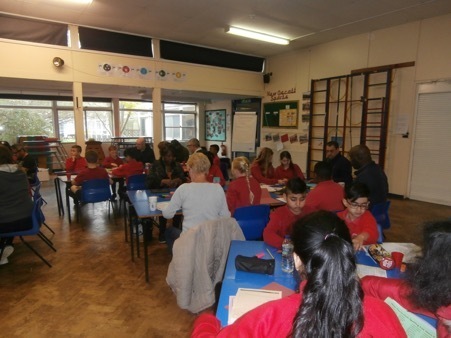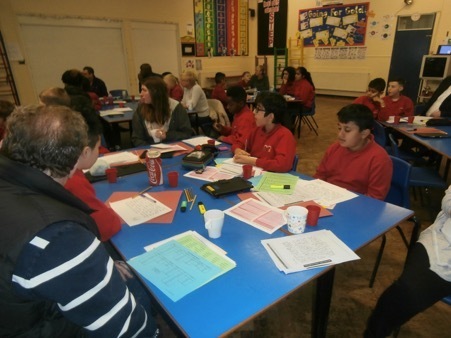 Some of our fantastic models that have come in as part of our Power Project work.
Year 6 enjoyed designing and creating their book corners.
Some of Year 6 had a great time learning about how to be safe on their bikes.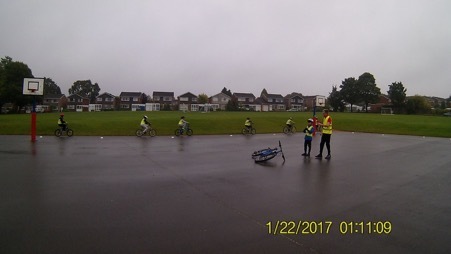 Year 6 enjoyed our House Netball competition. Oak won for the girls and Willow won for the boys.
Impact Workshops
We have held a series of workshops for pupils and parents of each English set in order to help improve writing standards. Please find a copy of the Powerpoint that was used in the workshop below.
Year 6 SATS Revision
We understand that during this year, Year 6 Parents may wish to use activities to support their child's revision towards their Year 6 SATs.
Below are a selection of links that will direct you to activities on a range of subjects.
St Catherine's Revision Website