Year 3 Maths Impact sessions: Tuesday- 3W set; Wednesday- 3P set; Thursday- 3G set - all at 9.15 a.m...Children in Need day raised £902.50! Well done, School Council...
Welcome to New Oscott Primary School
Here at New Oscott Primary we strive to put our children first. We are really proud to be highly regarded within our local community as a caring and high achieving school, which is very firmly committed to providing the very richest, high quality curriculum for all our pupils. One of the distinctive characteristics of our school is the friendly, supportive atmosphere in which everyone feels valued and secure.
We are proud to be a caring school where the well-being and development of every individual is of paramount importance. We are passionate about learning and aim for every child to have a happy and active primary education. Our enthusiastic and dedicated staff provide a well planned and challenging education of a high standard within a stimulating and supportive environment in which all children are encouraged to reach their full potential. We treat all our pupils individually, developing their sense of worth and confidence and encourage unique talents to flourish in every child.
Education is a partnership between home and school and we place a great deal of emphasis on our partnership with parents. We believe that children learn best when home and school work together for their benefit.
We hope that you will find this website useful and that it will give you a feel for the school as well as providing important information. Please do not hesitate to contact us if you have any queries or if you would like to arrange a visit. We look forward to hearing from you.

New Oscott @NewOscottPS
02:56 Year 1 have been making jigsaw puzzles as part of Anti-Bullying week to show how even though we are all individuals… https://t.co/9gtJ5sPlFu
23 Nov Year 6 have had a busy week: we have started to build our trenches, carols and Christmas hoops tomorrow and the Chr… https://t.co/BkSla631j4
22 Nov Year 3 have been working hard in their Maths Impact Workshops this week :) Well done to all the children and their parents!
17 Nov Reception had a fantastic time dancing and singing in the sun today!☀️🎤 https://t.co/z9Tnl1QgjO
16 Nov In year 2 we've been learning to play the glockenspiel https://t.co/H9x32aisCU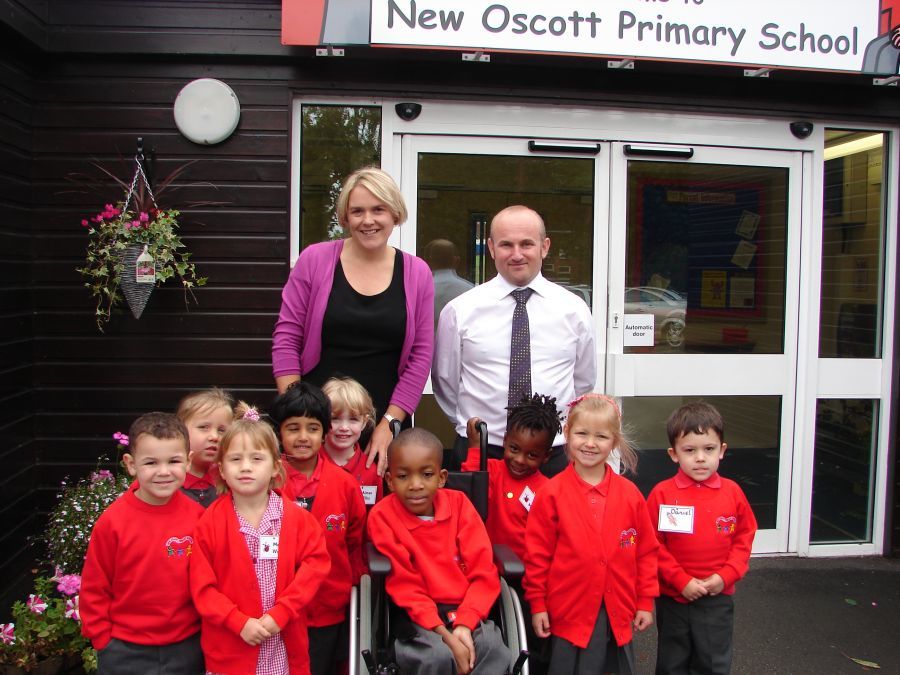 New Oscott Primary School
Markham Road,
Sutton Coldfield,
West Midlands,
B73 6QR.
Email:enquiry@newoscott.bham.sch.uk
Phone Number: 0121 675 3658
Fax Number: 0121 675 3010
Head Teacher: Mrs A. Walklett
Deputy Headteacher: Mr K. Holmes
Chair of Governors: Mr S. Wright
Latest School Events
Christmas Fair

01

Dec

2017

6:00 pm - 8:30 pm

Speech Recital

06

Dec

2017

4:15 pm - 6:00 pm

Nursery Nativity

08

Dec

2017

10:45 am - 11:30 am

Nursery Nativity

08

Dec

2017

2:45 pm - 3:20 pm

Christmas Dinner for pupils

12

Dec

2017

12:00 pm - 1:30 pm