NOSPA 'Shush Room' on Monday and Tuesday 3.20 - 5.00 p.m. in Meeting Room...Big Pedal Week - cycle or scoot to school...Comic Relief Day on Friday - non-uniform & wear something RED... RB Class Assembly on Friday at 9.00 a.m...
Welcome to New Oscott Primary School
Here at New Oscott Primary we strive to put our children first. We are really proud to be highly regarded within our local community as a caring and high achieving school, which is very firmly committed to providing the very richest, high quality curriculum for all our pupils. One of the distinctive characteristics of our school is the friendly, supportive atmosphere in which everyone feels valued and secure.
We are proud to be a caring school where the well-being and development of every individual is of paramount importance. We are passionate about learning and aim for every child to have a happy and active primary education. Our enthusiastic and dedicated staff provide a well planned and challenging education of a high standard within a stimulating and supportive environment in which all children are encouraged to reach their full potential. We treat all our pupils individually, developing their sense of worth and confidence and encourage unique talents to flourish in every child.
Education is a partnership between home and school and we place a great deal of emphasis on our partnership with parents. We believe that children learn best when home and school work together for their benefit.
We hope that you will find this website useful and that it will give you a feel for the school as well as providing important information. Please do not hesitate to contact us if you have any queries or if you would like to arrange a visit. We look forward to hearing from you.

New Oscott @NewOscottPS
12:13 Well done to our excellent Netball Team who represented us so well in the tournament at Moor Hall Primary School this morning!
24 Mar We are designing our planet settings for our science fiction stories in year 4. We will describe them using prepos… https://t.co/Uvy6R0W9ov
23 Mar We are raising money for Red Nose Day tomorrow by wearing something red or a red nose! Remember to bring your £1 donantion for the cause :)
23 Mar RT @WSActiveSociety: Well done to all the schools that came to the cross country champs last night. Massive thanks go to @NewOscottPS for r…
23 Mar Oscar the Bear visited RB today and helped us with our class assembly rehearsal! https://t.co/EgphnDs2k9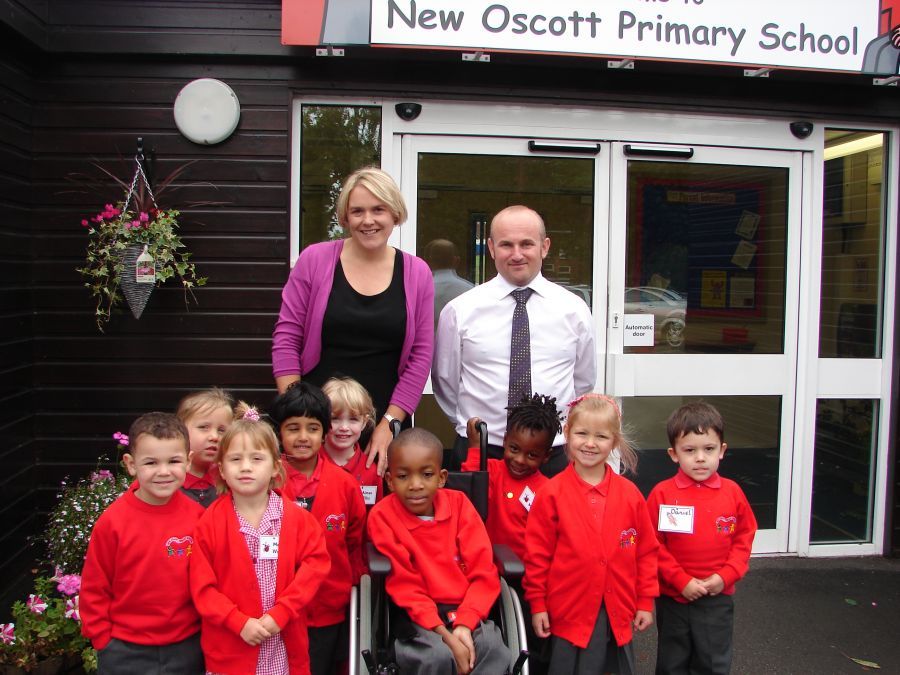 New Oscott Primary School
Markham Road,
Sutton Coldfield,
West Midlands,
B73 6QR.
Email:enquiry@newoscott.bham.sch.uk
Phone Number: 0121 675 3658
Fax Number: 0121 675 3010
Head Teacher: Mrs A. Walklett
Deputy Headteacher: Mr K. Holmes
Chair of Governors: Mr S. Wright
Latest School Events
School Bank

30

Mar

2017

12:30 pm - 1:00 pm

3W Class Assembly

31

Mar

2017

9:00 am - 9:45 am

Years 5 & 6: House Fun Run

31

Mar

2017

10:00 am - 10:45 am

Years 3 & 4: House Fun Run

31

Mar

2017

11:00 am - 11:45 am

NOSPA Easter Egg Hunt

31

Mar

2017

3:30 pm - 4:30 pm