Humanities consists of History, Geography, Religious Education and Foreign Languages. We aim to create an exciting and engaging Humanities curriculum at New Oscott Primary School, with many cross-curricular links between subjects.
History
A copy of the programmes of study for KS1 and KS2 can be found below.
Geography
A copy of the programmes of study for KS1 and KS2 can be found below.
Religious Education
We follow the Birmingham Agreed syllabus, more information can be foiund on the link below.
The Birmingham Agreed syllabus for Religious Education
Foreign Languages
A copy of the programmes of study for KS2 can be found below.
Applying English Skills to Topic lessons
At New Oscott Primary School we are trying really hard to apply the skills that we learn in English lessons to our afternoon lessons like History and Geography. Here are some comments from year 2 pupils about the skills they are trying to apply in the humanities subjects.
Year 2 Pupil comments about English skills in Topic lessons
Javae 2D
"You have to use cursive handwriting and punctuation like full stops, capital letters and question marks."
Delta 2S
"I can use exclamation and question marks. I try hard to make my handwriting neat."
Alicia 2HS
"I can use capital letters and full stops. If it's a question I can use a question mark. I try really hard to concentrate too."
Poppy Hat Competition 2016
Many children from New Oscott Primary School entered a Poppy Hat Competition this year.
On Wednesday 2nd November, three children from New Oscott Primary School attended a judging ceremony at the Birmingham Council House. They had been shortlisted out of over 800 hundred entries and had then made their hats based on their excellent designs.
Well done Rajanveer Marwaha for coming first in your age group and Elijah Nixon and Joe Newman for coming second. We had a fantastic morning and really enjoyed meeting the Lord Mayor.
We celebrated Queen Elizabeth's 90th birthday with a whole school picnic! We had yummy food, made crowns, sang the National anthem and did a march around the field. What a fantastic day! Happy Birthday Queen Elizabeth!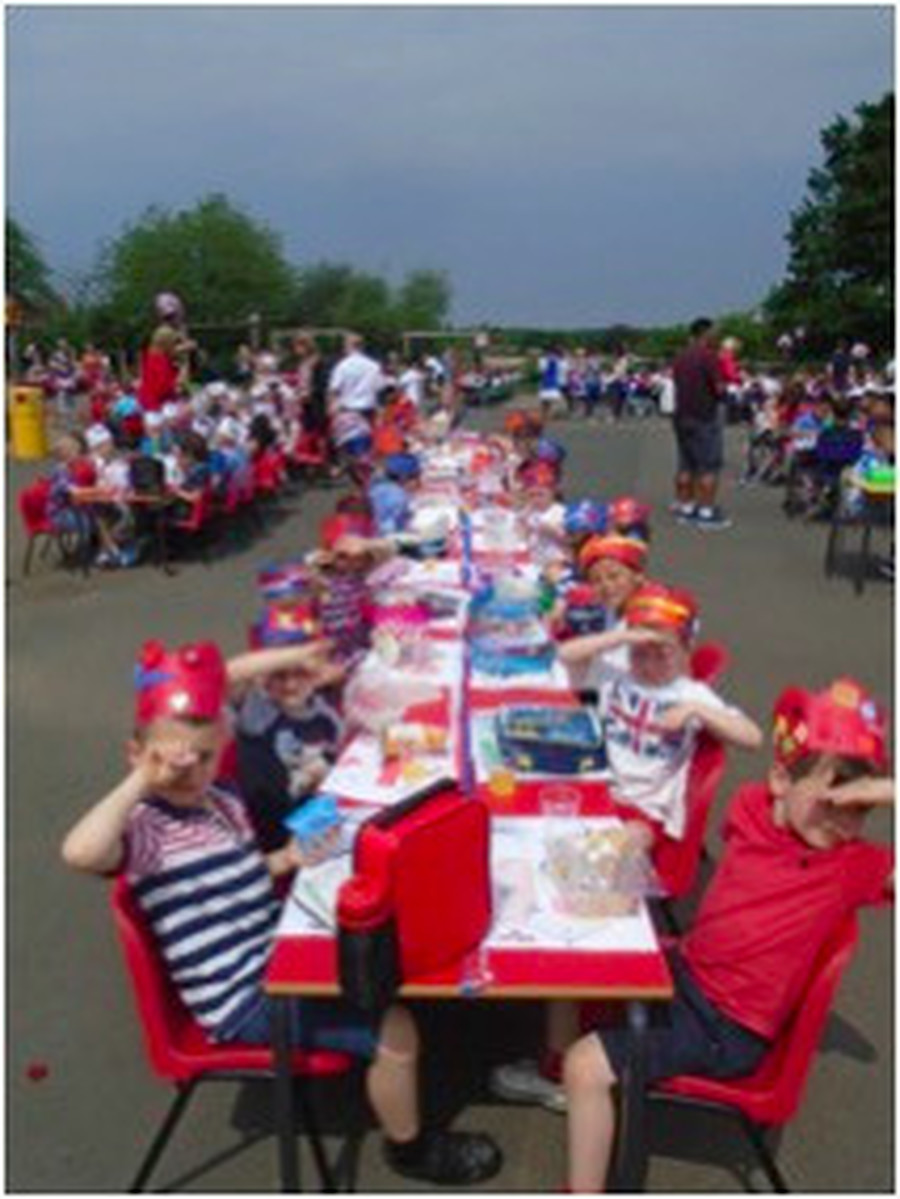 Enjoying our birthday lunch in the sun.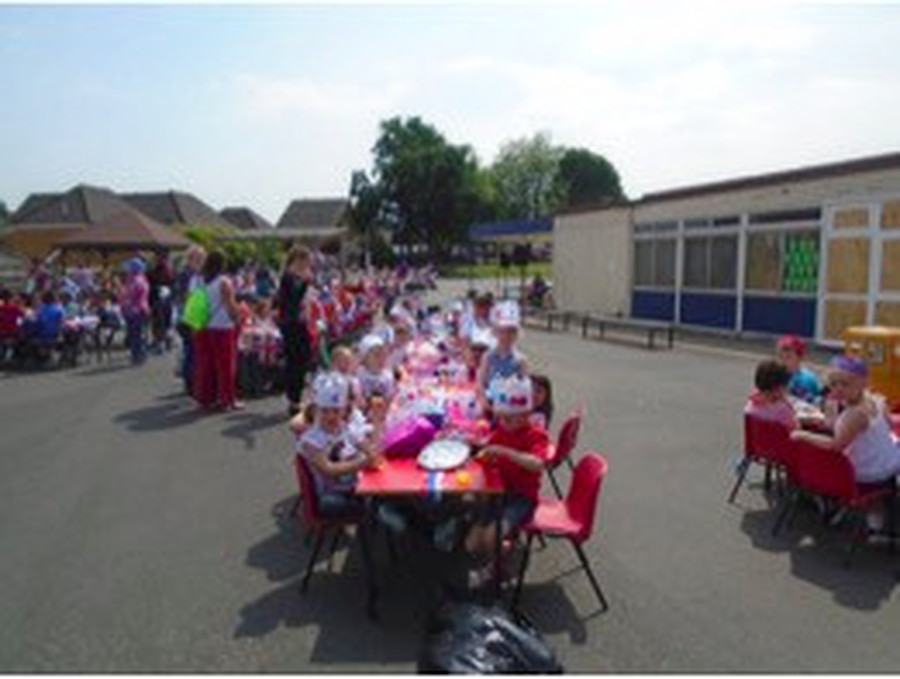 Happy Birthday Queen Elizabeth!
The children at New Oscott did themselves proud with an impressive collection of food this year for Kingstanding food bank. Each year group sang a song or performed poems in our assemblies led by Reverend Skelton.
KS1's harvest collection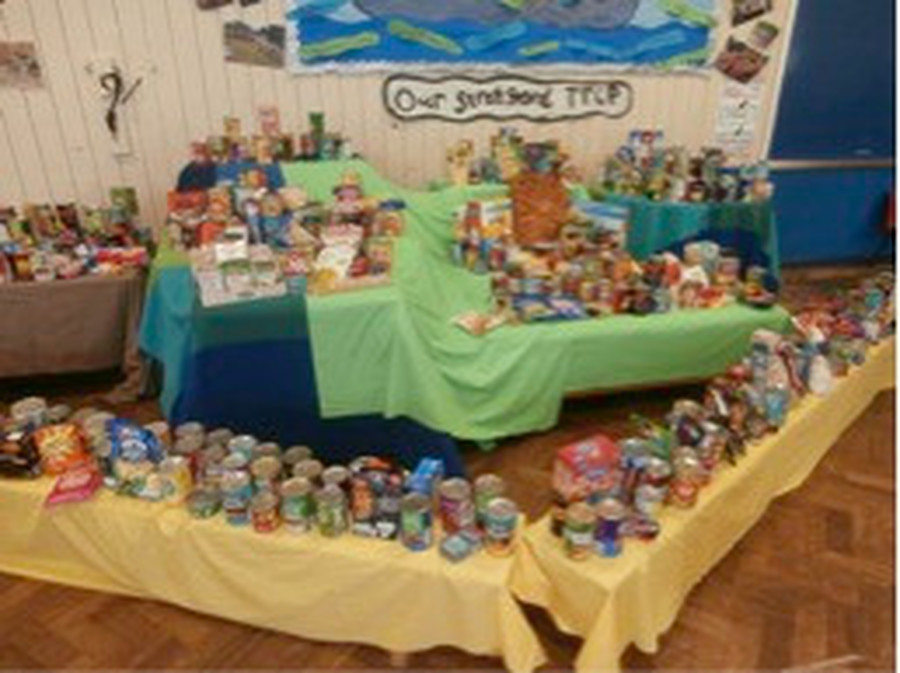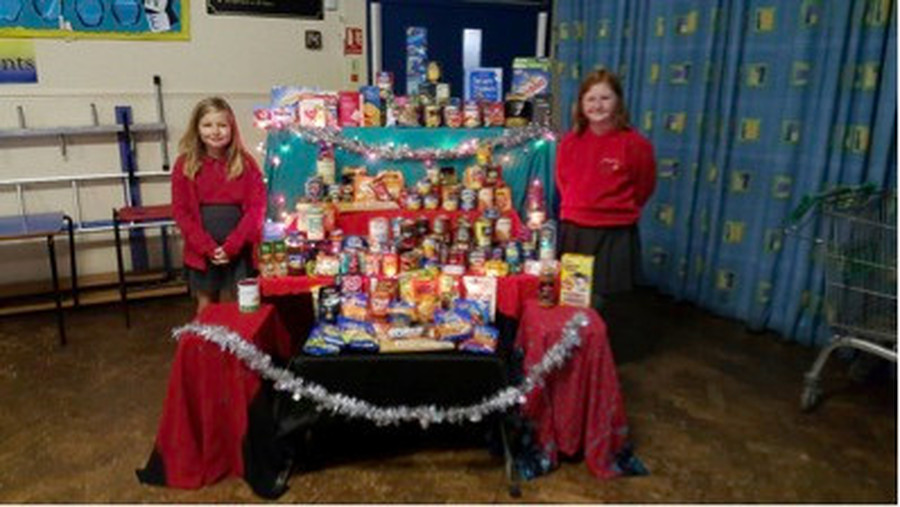 In Spring 1 the children of Year 3 were learning about The Stone Age. We learnt all about the first humans, animals, shelters, food and inventions. All the children produced some fantastic cave paintings using pastels and chalk.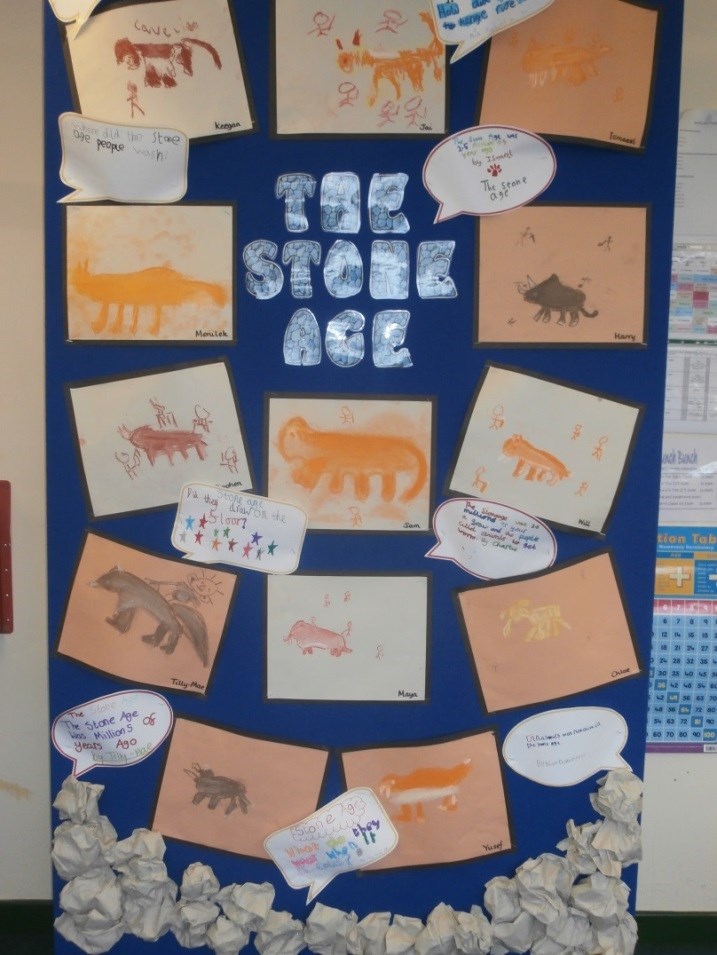 Year 3 have produced some fantastic POWer Projects at home. Here is Asa's model of a Stone Age cave: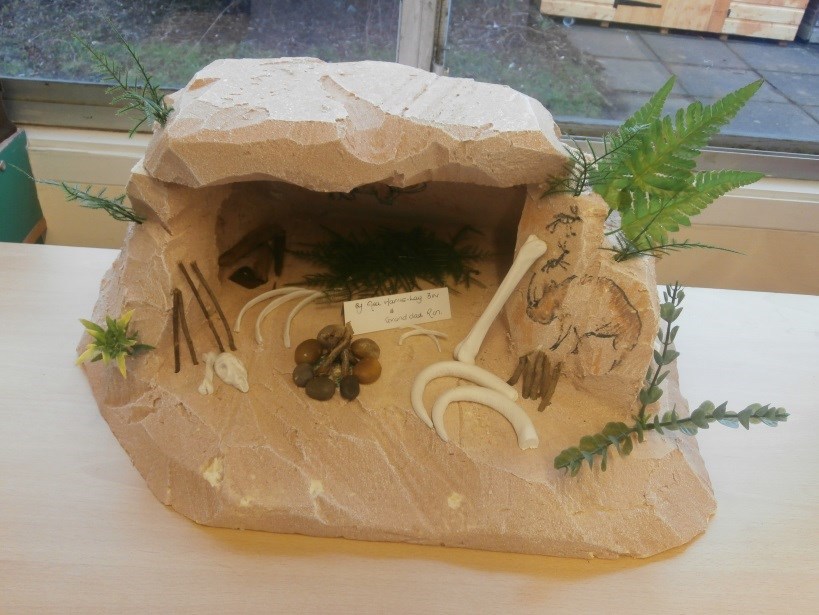 Year 4 have been learning about the history of Britain. Here is a display of the fantastic work the year 4 children produced at home as part of their POWer Project: