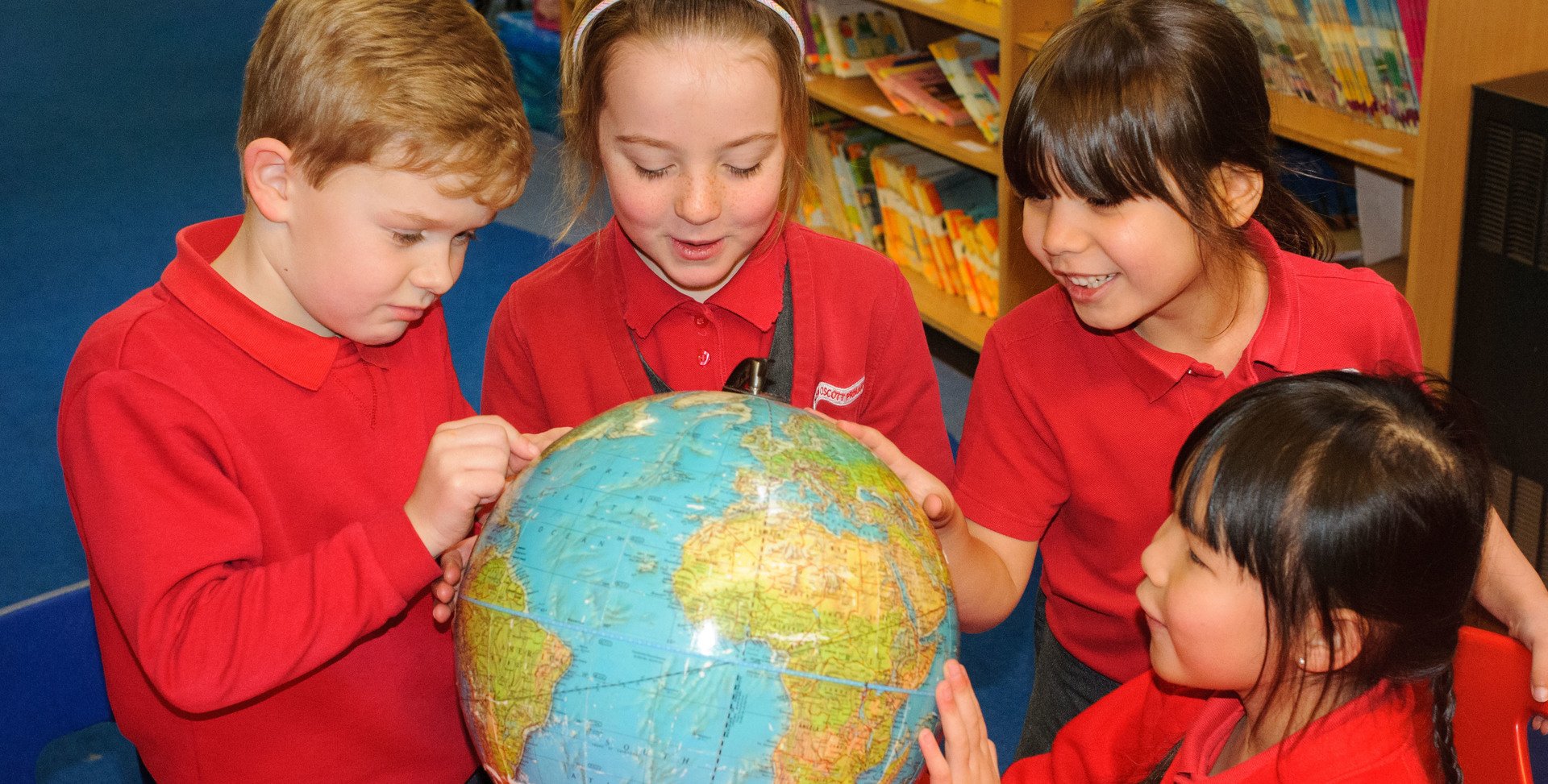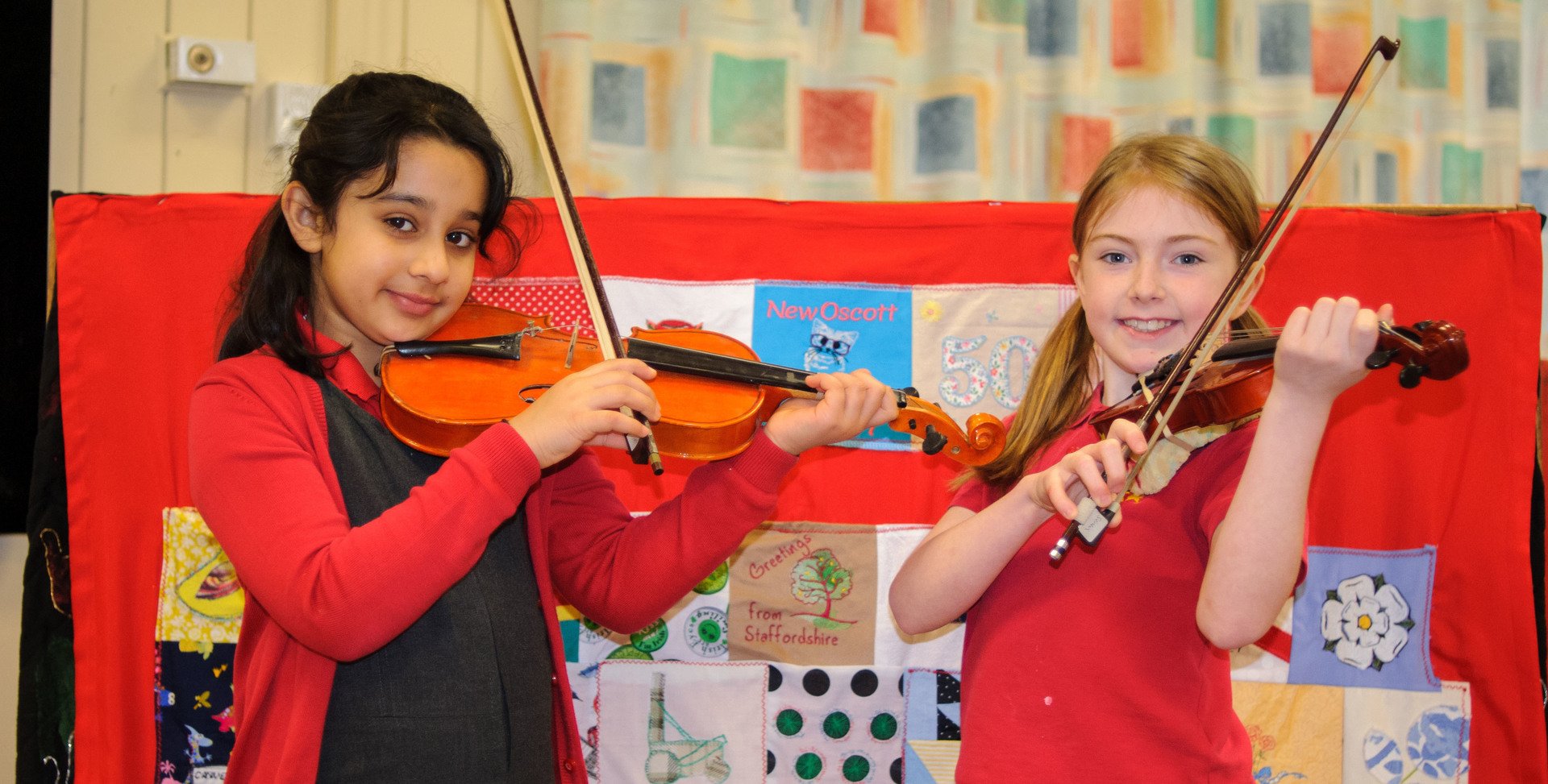 Humanities consists of History, Geography, Religious Education and Foreign Languages. We aim to create an exciting and engaging Humanities curriculum at New Oscott Primary School, with many cross-curricular links between subjects.
Humanities Team Curriculum Design Consultation
As a team we considered what makes the humanities subjects at New Oscott Primary School unique to our school. We considered the pupil and parent view, BLP (Building Learning Power) and our school values and key principles.
Humanities in General - Key Aims
To create problem solvers
Children to work on key transferable skills which enable them to become 'Geographers', 'Historians' and 'Linguists' rather than becoming 'fact vessels'
Research enquiry led learning, children finding out things for themselves inspiring curiosity, awe and wonder
To create resourceful and resilient learners
To create tolerant and kind learners who can work reciprocally, respectfully and cooperatively with appreciation of others views and beliefs
Independent and reciprocal learners should then become problem solvers
History – We are Historians
Transferable (life) skills based which are both progressive and allow opportunities for consolidation and greater depth over the course of a child's education
Theme days (Professor McGinty) and trips used to ignite curiosity at the start of a new topic
Power projects used before a topic to create curiosity
Appreciation and reflection of the past whilst making links to prepare for the future
Inspiring – fun lessons which 'keep the light on'
Practical and purposeful activities
Enquiry led, research based approach creating resilient, problem solving historians
Opportunity to apply skills from other curriculum areas particularly English
Geography – We are Geographers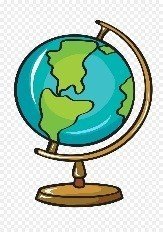 Transferable (life) skills based
Our children need to know Geographical basic facts about the world in order to
inspire awe and wonder
Opportunities to work on BLP skills cooperation, respect and reciprocity
Research based approach creating resilient geographers
Develop empathy, kindness, respect and awareness of other cultures
Cross curricular links
Encourage respect and appreciation about where we live whilst exploring
the key geography skill of compare and contrast
Spanish – We are Linguists
Transferable (life) skills based which are both progressive and allow
opportunities for consolidation and greater depth over the course of a child's education
Inspiring, Practical and purposeful lessons – learning through play (games and songs)
Useful – children able to apply skills in real life situations (holidays to Spanish speaking countries)
Appreciation and respect for other cultures
Inclusive – all children start at the same level at the beginning of year 3
Enriching extra-curricular clubs French and Spanish
Resilient and determined learners
Supporting our children's needs around speech and language
RE
In depth learning and breadth of learning. By the end of year 6
all children will have studied each of the world religions (one religion per year group).
Inclusive curriculum which allows children to reflect on the school core values of kindness, honesty, tolerance and respect. Focus on appreciation of other cultures.
Skills based
Community links – visits to the church (year 5 and 6 carol concert)
and visits from the vicar
History
A copy of the programmes of study for KS1 and KS2 can be found below.
Geography
A copy of the programmes of study for KS1 and KS2 can be found below.
Religious Education
We follow the Birmingham Agreed syllabus, more information can be foiund on the link below.
The Birmingham Agreed syllabus for Religious Education
Foreign Languages
A copy of the programmes of study for KS2 can be found below.
Skills Based Learning
At New Oscott Primary School, we strongly believe that children should learn and develop key, transferable skills for learning. The humanities subjects provide many opportunities for children to develop and practise key skills such as researching, comparing and contrasting, locating, empathising and ordering – to name but a few. Humanities displays around school remind the children which key skills they are focusing on.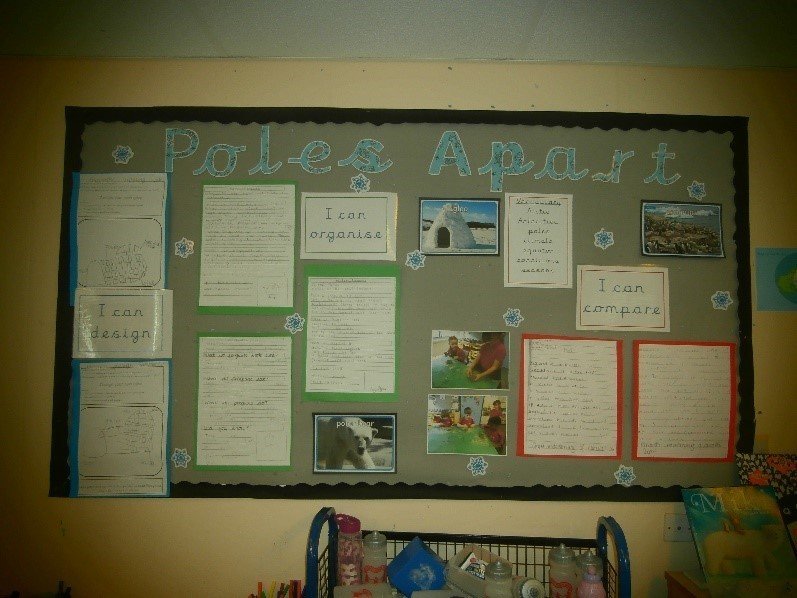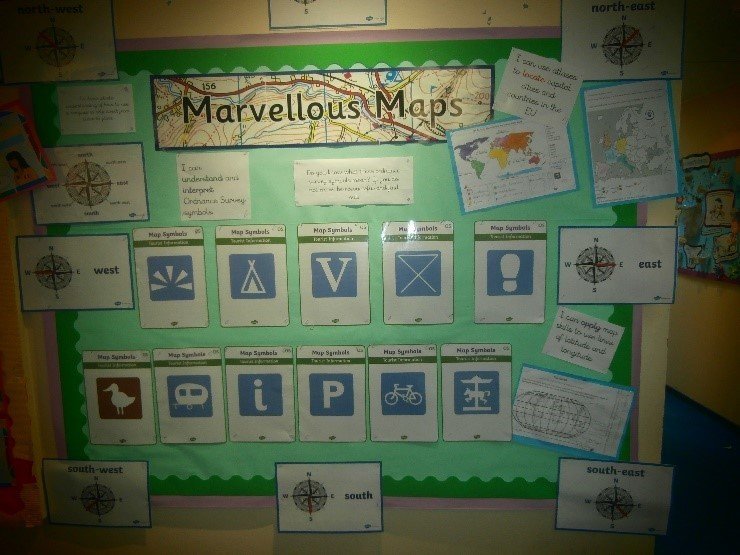 Cross-Curricular Learning
Year 6 have been developing their history skills by learning all about Ancient Greece. Children have explored the topic in a cross-curricular way. In Design Technology, we investigated Greek vases and pots and then children used their research to make their own Greek inspired pots out of clay. In English, Mrs Gale's set studied the text 'Who Let the God's Out' by Maz Evans, which is a modern day story involving the ancient Greek Gods. We even linked the topic to maths learning about the famous Greek mathematician Pythagoras – we had fun practising Pythagoras theorem maths questions. We were able to practise our persuasive writing skills in topic lessons, writing persuasive arguments for which city-state was better. Our displays are vocabulary rich and this helps the children use the vocabulary in their own writing.
Here is an example of persuasive cross-curricular writing
Which is better – Athens or Sparta?
Long ago, Greece was split into parts. These are called city-states. The most powerful states are called Athens and Sparta. These places have the same language, culture and the same beliefs yet they are extremely different. This is why I'm going to show you why Athens is better.
First of all, when you are born or live in Sparta, you have to join the army by force. However, with a good education in Athens, you can choose. Secondly, Athens is the largest, most populated and the most prosperous state in Greece but on the other hand, Sparta is full of rats and only cares about fighting. Also, in Athens lots of heroes have originated from there, like Jason, Theseus, and Perseus. Next on the mile long list, Athens has democracy, which is a vote based on the public. Back in Sparta, there is only one person that makes all of the decisions: a selfish king. Another reason, Athens is close to the sea, making it easy to trade while Sparta is surrounded by mountains stopping any trading whatsoever; and even if Sparta could trade, they don't trust anyone to trade with them, so that isn't going to happen any time soon.
In conclusion, nearly everyone who votes Sparta is making a huge mistake. And this is why I want to help you with the now-obvious decision that Athens is the better pick.
I'll see you there!
Inter-Faith Week
This year, New Oscott Primary School celebrated Inter Faith Week by focusing on the theme of peace across the school. We looked at how all the faiths value peace and demonstrate this in their every day lives. Children wrote their own peace poems, some based their peace poems on the lyrics of John Lennon's famous song 'Imagine'. Key stage 1 explored the song through a picture book and then used this as inspiration to create 'doves of peace', exploring the vocabulary which means peace.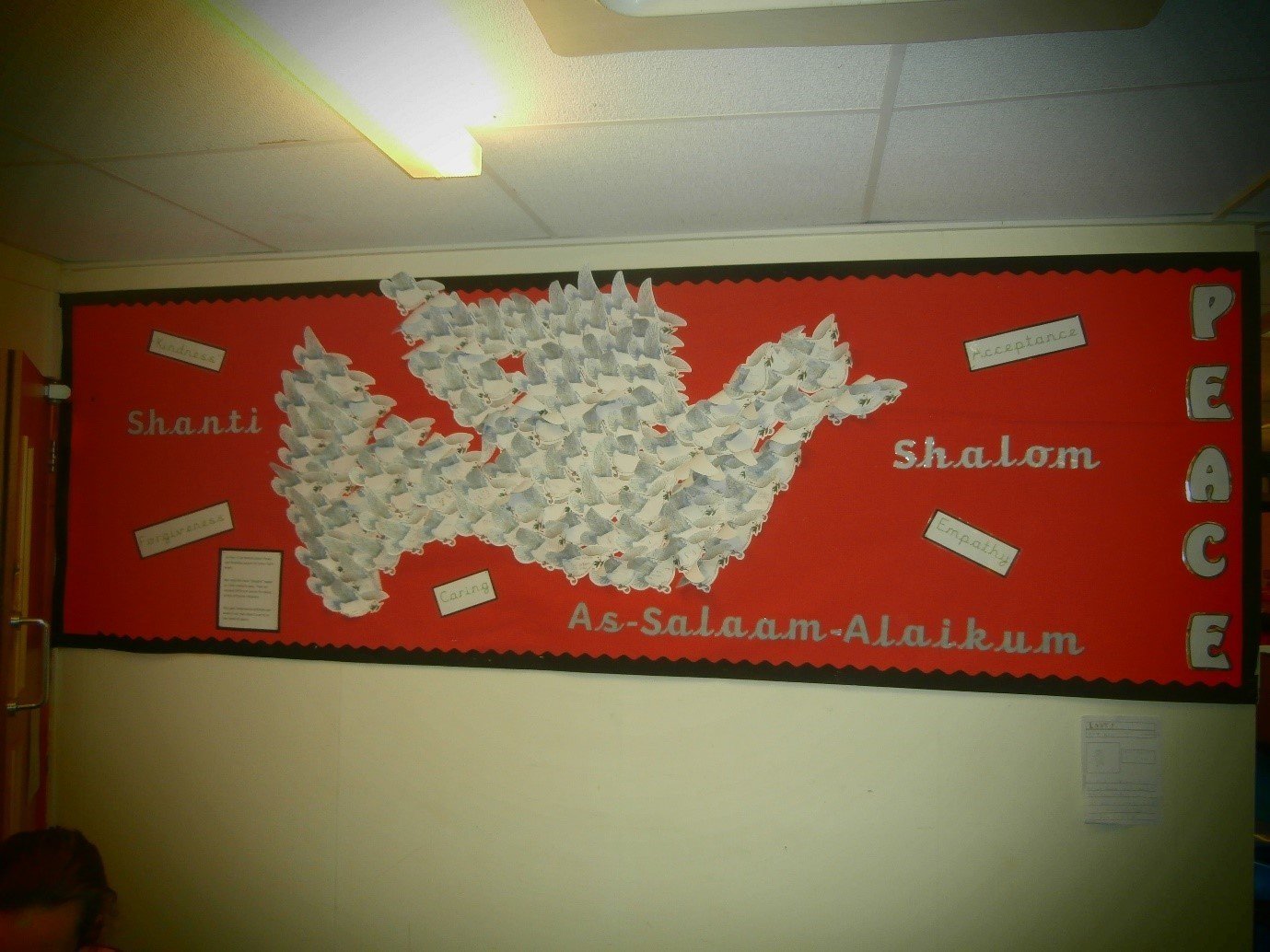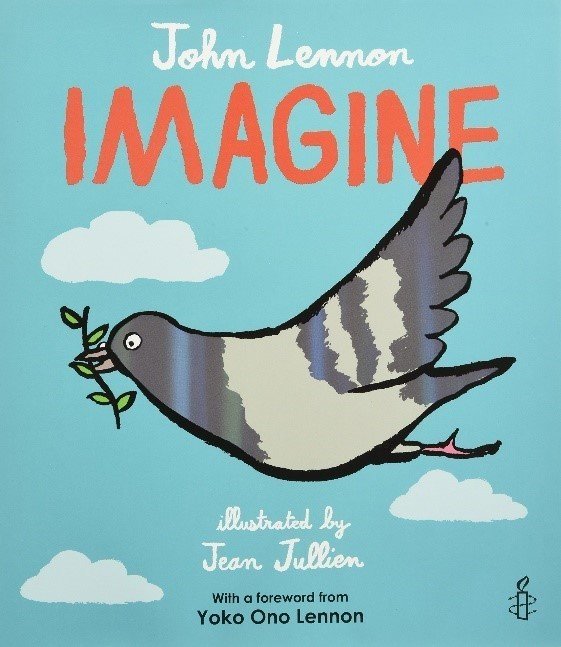 Religious diversity and tolerance
At New Oscott we value and respect all religious choices and show this by offering the children a broad and enriching curriculum. Each year group studies a different religion so that by the end of a child's primary education they have studied all of the world religions. We also study themes like peace and forgiveness and compare and contrast different religious views and teachings. Religious ideas are often explored through the medium of poetry, art, stories and music to help children access and understand deep and important issues. All religions are celebrated as you enter our school on our RE display 'Religion Street'.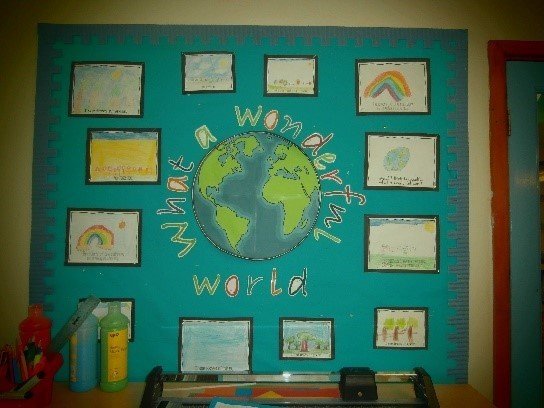 Spanish at New Oscott
Children from year 3 up to year 6 learn Spanish. We learn vocabulary in order to enable us to speak, read and write Spanish. Lessons are fun and include practical activities, singing and games. Classrooms are language rich reminding children of the vocabulary that they have learnt. Children also have the opportunity to attend extra-curricular French and Spanish lessons (please ask the office for more details).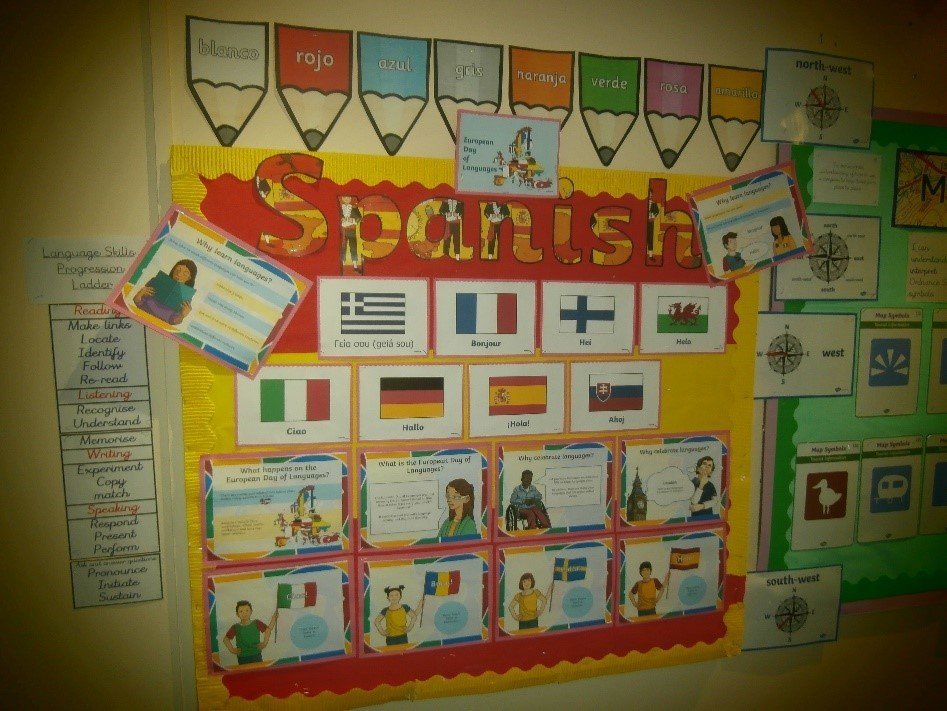 What do our pupils think about the humanities subjects at New Oscott?
Year 1 pupils
"I like learning new things"
"I like doing the topic pages"
"RE is a calming lesson"
Year 6 pupils
"Spanish is good because I am learning how to speak another language"
"History is fun because you learn about the past"
"I enjoy history because you learn about how they used to punish people in Tudor times"
"I enjoy learning about famous people from the past like Pythagoras"
"I like history because we learn about how children learnt in the past. We discover new facts for ourselves"