Free Parent Webinars
Previous SEN parental webinars are now available to review in your own time on the following Birmingham local offer web page:
Webinars Local Offer Birmingham
Webinars are a great way to attend training from the comfort of your own home. You can find out about our upcoming webinars here. Don't worry if you were unable to make one of our previous webinars, or you are new to SEND, you can view all our previous webinars on this section of the Local Offer website.
SEND Newsletters for parents and carers
Please click on the logo below for some useful resources/information which may still be relevant for you to refer to: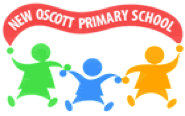 SEND Services work together with other partners to deliver events for parents and carers aimed at providing information and support.
Resources for Autism's External Newsletter November 2021
Please click on link below for details of forthcoming free events that may be of interest:
Pause
Need someone to talk to? Struggling to cope with feelings? Pause is here for you, if you are under 25 and have a Birmingham GP.
We offer a non-judgemental listening ear, self-help strategies plus skills for managing difficult situations and feelings. We are open 10-6 seven days a week.
Drop us an email on askbeam@childrenssociety.org.uk or call 0207 8414470 and we will arrange for one of our friendly team to call you back.
For more info check out Forward Thinking Birmingham