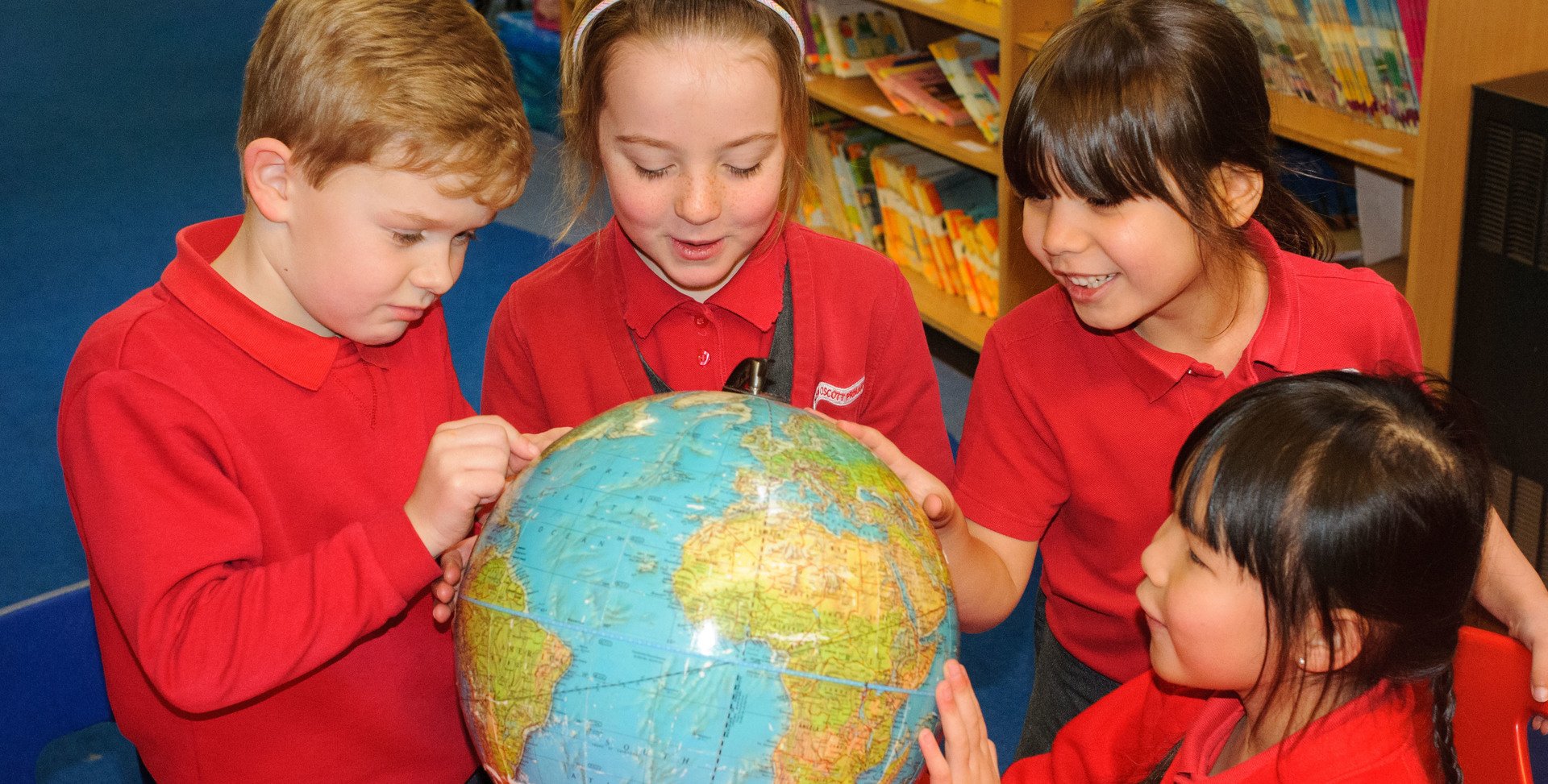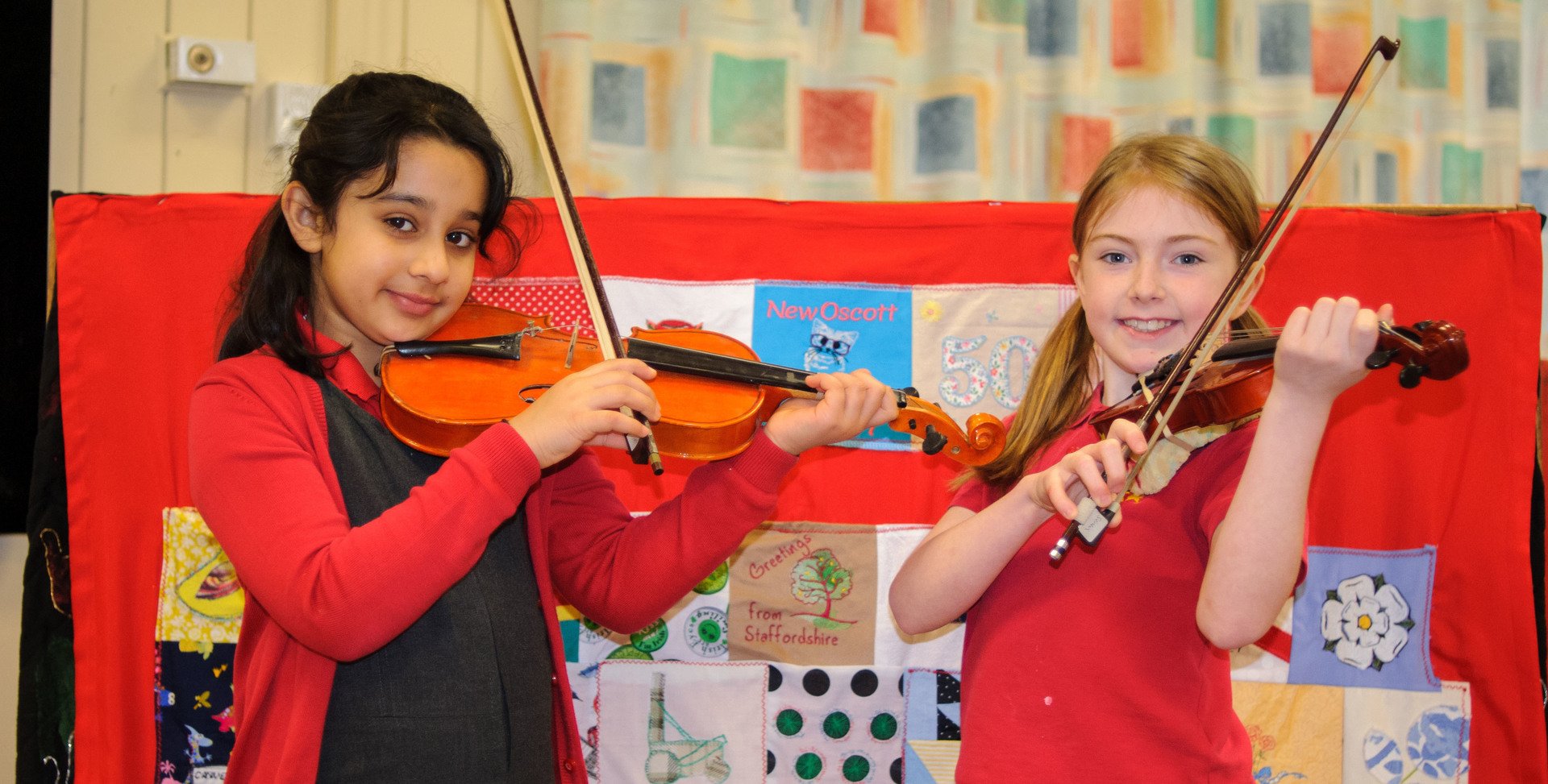 Welcome to the Creative Arts
Definition of Creative Arts
Creativity enables pupils to express and communicate their ideas through a unique, creative and aesthetic language. At New Oscott Primary School all pupils are entitled to high quality teaching through our Creative Arts subjects: Art and Design, Music, Dance, Drama and Creative Writing.
Mission Statement:
All pupils whatever their background, needs and ability are given the opportunity to respond to the world and their personal environment through a range of media, which encapsulates an engaging, broad, rich, and inclusive curriculum. At New Oscott Primary School we recognise the importance of Arts education within our school which forms part of the school ethos; valuing our children's achievements and supporting and caring for their needs across all curriculum areas. Creativity is a tool, which is used to stimulate and motivate pupils' learning through a variety of mediums and genres. Pupils are given the opportunity to express themselves creatively, directly through Art and Design, Music, Dance, Drama, school productions and Creative Writing. At New Oscott Primary celebration and sharing opportunities through the Creative Arts is central to school life; all pupils recognise self expression through a variety of art forms which is valued and respected. Our teaching and learning through the Creative Arts has raised pupil self esteem and their understanding and appreciation of the arts within and beyond the school environment. In addition, cross-curricular links ensure that pupils express themselves through these art forms across all areas of the curriculum. Exploring ideas and meanings in the work of artists - through each of the Creative Arts subjects - from different times and cultures enables pupils to appreciate artistic heritage, cultural diversity and the roles and intentions of artists.
Provision:
Children at New Oscott Primary school are able to access a range of extra curricular activities and lunch time clubs.
Throughout the year, for a range of year groups and at different times of the day, we host the following arts activities:
Dance Club, Drama Club, Creative Writing Club, Creative Arts Club, Arts Clubs, Choir, Singing Club, Let's Get Messy (pre-school workshops).
Key Creative Art Principles at New Oscott Primary School

A copy of the programmes of study for KS1 and KS2 can be found below.
Design and Technology Curriculum
Composer/Performer and Artist of the month
February - Johann Pachelbel and Hans Holbein the Younger
Food technology
The children at our school have been busy developing their cookery skills and learning all about food! Here's what some of them had to say about their lessons...
Reception
Sadie and Jake
"We've learnt about fruit and vegetables like broccoli. Fruits have seeds like in tomatoes. We made bread for the Little Red Hen. We used flour, oil, yeast and water. I like cooking with my teacher because they keep you safe."
Year 1
Sadie and Iker
"We've learnt about where food comes from. Chocolate comes from cocoa beans and bread is made from flour which is made from wheat. We made gingerbread mean by mixing ingredients together. They were yummy!"
Year 2
Dolcie and Harry
We used mint, yogurt and cucumber to make dips. We tasted it with some poppadoms. They were so tasty! We found out about food that is grown and food that is produced. Some foods grow underground like potatoes so we can't see them but strawberries grow on a bush so we can see them."
Year 3
Hope and Tom
"We learnt about and tasted Chinese food. I didn't like the egg fried rice! In our food lessons we learnt about food that grows in warmer climates like bananas and coconuts."
Year 4
Poppy and Kai
"We enjoyed cooking Tudor gingerbread and learning new skills. We learnt about healthy eating and having a balanced diet. We did a science investigation that showed what sugar in different drinks did to an egg."
Art around the school
There are always so many lovely displays around school that showcase the creative talent we have at New Oscott Primary School. Here is just a sample of the work going on around school.
Nursery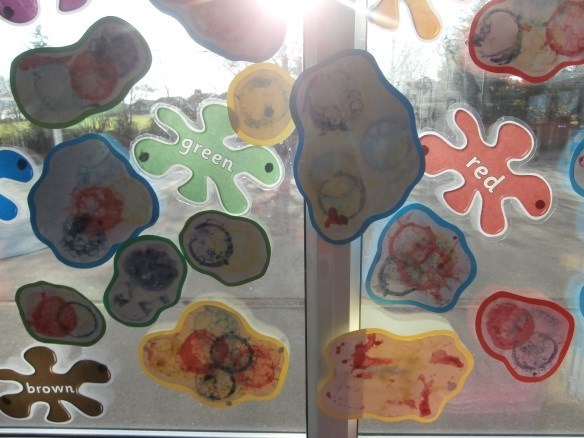 Reception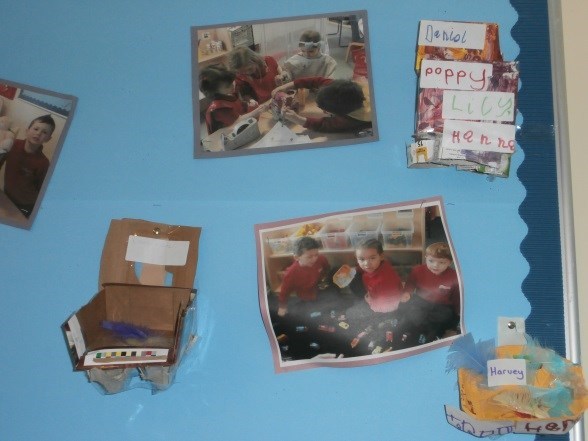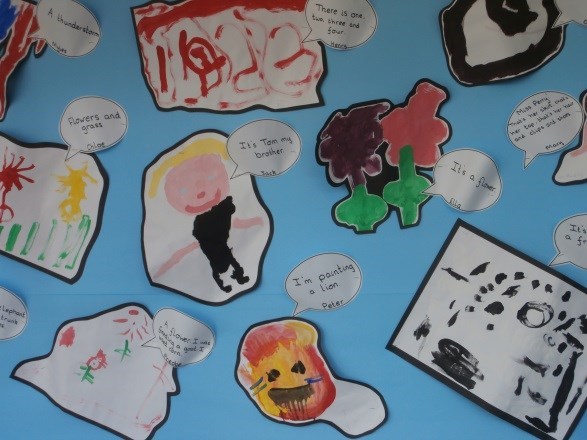 Year 1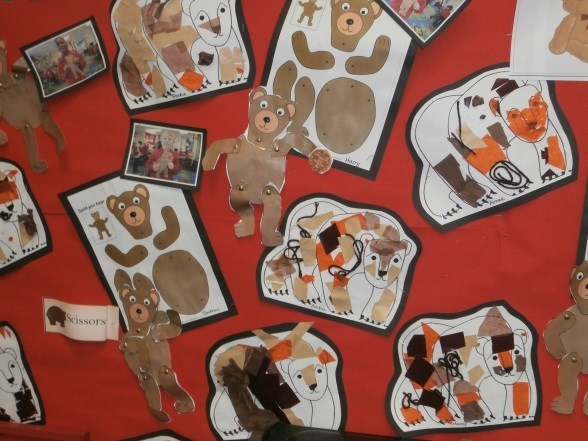 Year 2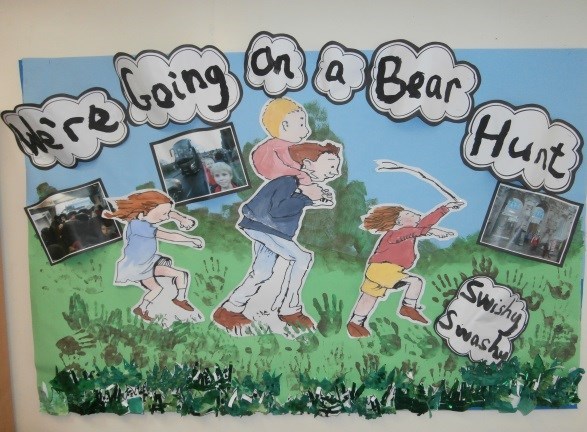 Year 4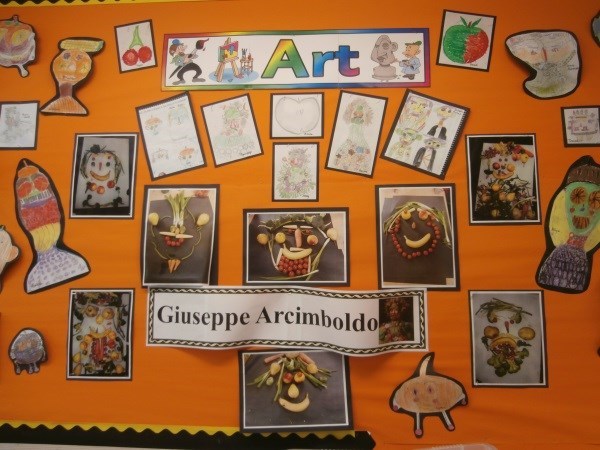 Year 5
The Big Sleuth
Letters have been sent out about The Big Sleuth. We can't wait to see your 1960's designs for Oscar!
KS2 Choir with Mrs Lacey
On Friday 20th April New Oscott School Choir performed in a concert with The Staffordshire Band. The concert was at the Forest arts Centre in Walsall.
The choir performed two songs on their own, that had previously been performed at Young Voices in January, these were Africa and The Call.
We then were accompanied by The Staffordshire Band for Hey Jude and We Are The World.
We also listened to the band perform music of their own. Our favourite piece was Under The Sea.
The concert ended with Pomp and Circumstance and we all joined in waving our flags (even our parents joined in with this!)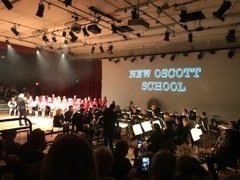 On Thursday 26th January our school choir performed at the Genting Arena in Birmingham.
We took part in The Young Voices concert which is a choir made up of over 6000 school children from all across the Midlands area.
We were joined by lots of musicians and dancers. Including Tabby Callaghan (who performed on X-Factor) The Beat Box Collective and Urban Strides.
The children spent 5 months practising the songs and dance moves, at home and at choir practice every Tuesday lunchtime.
The children were a credit to our school, demonstrating excellent behaviour as well as wonderful singing and dancing. The teachers(Mrs Lacey, Mrs Hutchings, Miss Perry, Mrs Dodds ,Mrs Bartram and Mrs Walklett) were very proud of them.
It was a very long day that started at 12.30pm travelling by coach to The Genting Arena. Once we had settled into our seats we began a 3 hour rehearsal. Then it was time for tea!! At 6.30pm the audience started to arrive and we scanned the arena to spot our parents. Thanks to Mrs Clinton's artistic flair we quickly found the lit up sign telling us where they were sitting. At 7.00pm the concert began. We sang and danced for 2 hours.
Everyone was exhausted but we had all enjoyed a fantastic day. Roll on 2018!!
On Friday 8th July New Oscott school choir performed in a concert at Streetly School. We performed two pieces that we had performed earlier in the year at the Genting Arena and a further two pieces which were accompanied by The Staffordshire Brass Band. The Staffordshire band also played many other pieces from solos to film music and ended with everyone participating in YMCA (even the parents!!!)
The children from year 3 to year 6 sang beautifully and confidently, especially the new children who have only been in the choir for a few months. They were all a credit to our school. We had lots of positive comments from both the audience and the band.
Mrs Lacey is very proud of all the children that took part. We can all have a well earned break now before starting to rehearse for next years concerts.

Music Tuition
We would like to thank our Music Ambassadors for organising the opportunity for our musicians to perform pieces of their choice as children and staff are entering into the hall for our Friday Awards Assemblies.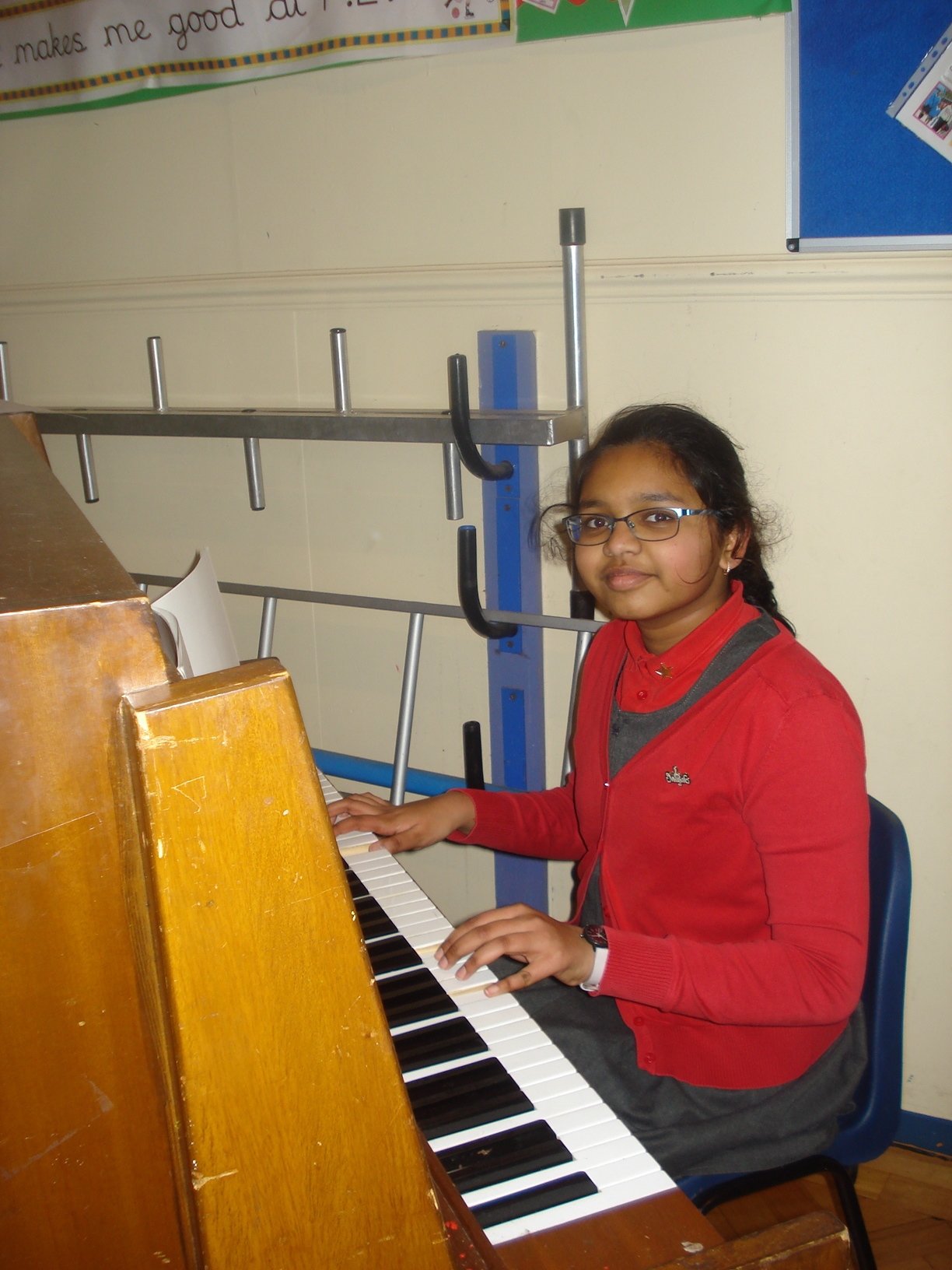 It is lovely to hear music being played live and to celebrate the hard work and determination children of all year groups are making with learning their chosen instruments. Over the course of the year we will have the opportunity to see and hear a range of wind, string and percussion instruments that will hopefully inspire others to develop their musical ability and learn an instrument themselves.
If you have any questions about your child learning an instrument, please speak to Mrs Jones in the School Office.
Creative clubs
Year 5 and 6 have been working with children in the infants to create and perform dances that they have been thrilled to show during assemblies to their friends and teachers. There have also been art clubs, hula hoop clubs and many other that have got children excited about learning a new skill and developing furthers skills they already have. Well done to all the year 5 and 6 children who have been running the different clubs!
Black History week
The children had a lovely week and had the opportunity to experience the world of food, dance and music from different cultures.
Rotary Award
Pupils study the arts as part of their Rotary Award; they are able to choose an area of the arts that interests them and complete a report, including photographs and leaflets about their specialist artform and their personal responses.
Some pupils have visited an art gallery, the theatre, or studied a particular artform that is of interest to them .
Gifted and Talented Art workshop
We held a Gifted and Talented Art workshop (for years four and five) here at New Oscott School.
We also invited a number of pupils from nearby Boldmere Junior School to join us and together we set about having two hours of creative fun!
Our theme was Art from Different Cultures and we created 3 large canvasses using designs inspired by Aboriginal, Japanese and Indian art.
The children worked incredibly hard and with superb attention to detail. They enjoyed mixing with pupils from different schools and had the opportunity to develop their artistic skills with like –minded pupils.
Very well done to all of those involved!
The completed art work can be seen on display in the main reception area.